posted by:
Best Western Plus Plattsburgh
on:
February 26, 2018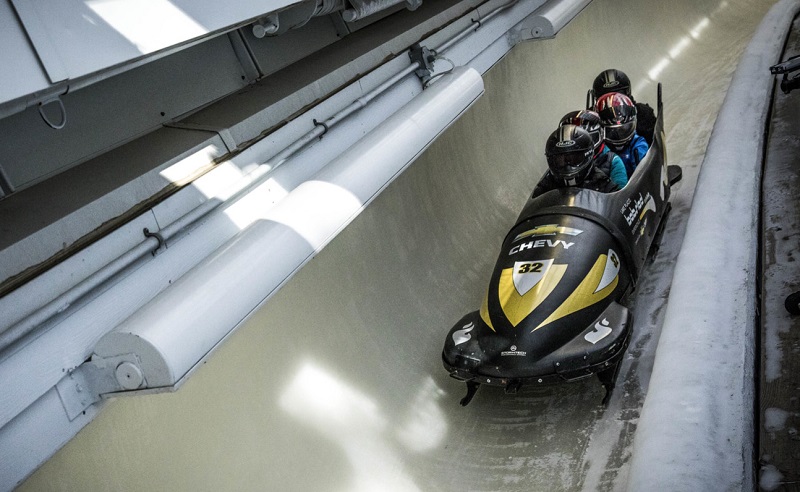 Image via Whiteface.com
What? The Miracle on Ice Fantasy Camp
Where? Lake Placid Olympic Center
When? March 25 – 29
Why? If you're looking for a truly legendary sporting experience, look no further than the Miracle on Ice Fantasy Camp. This is your opportunity to join the legendary players from the gold medal-winning 1980 USA Hockey Team at the fourth annual Miracle On Ice Fantasy Camp at Lake Placid—the host city of those historic 1980 Winter Games.

What? The Lake Placid Bobsled Experience
Where? Olympic Sports Complex
When? Saturday from 10:00 am – 12:00 pm & 1:00 – 4:00 pm; Sunday from 11:00 am – 2:00 pm until April 1. Wednesday to Friday, 1:00 – 3:00 pm until March 2.
Why? If you have a need for speed and you've always wondered what it feels like to be an Olympic slider—this is the experience for you! Led by our professional driver and brakeman, you'll get to thunder down the track and speed up on the straightaway. It's pretty thrilling stuff!

What? Taste of Maple Weekend
Where? New York State Maple Producers Association's 'Sugar Houses'
When? March 17-18 and 24-25
Why? Life doesn't get much sweeter! Taking place at approximately 160 farms and museums across New York State, Maple Weekend offers a delicious, fun-filled day out for all the family.

What? Lake Placid Loppet
Where? Olympic Sports Complex Cross Country Ski Trails
When? Saturday, March 17, 2018
Why? Over the last three decades, thousands of skiers have enjoyed raced on the challenging Mount Van Hoevenberg trails in this event. The Loppet and Kort-Loppet run on a slightly modified version of the 50km course constructed for the 1980 Winter Olympics. This makes it one of the most challenging races in the world for recreational to expert skiers.

After a day of winter fun in Plattsburgh, New York, make a beeline for the Best Western Plattsburgh, where you can warm up with a glorious dip in Plattsburgh's only heated indoor pool. Is there really any better way to beat the winter chill? This property is a great option if you're looking for a comfortable and affordable winter wonderland getaway.