posted by:
Best Western Plus Plattsburgh
on:
May 28, 2018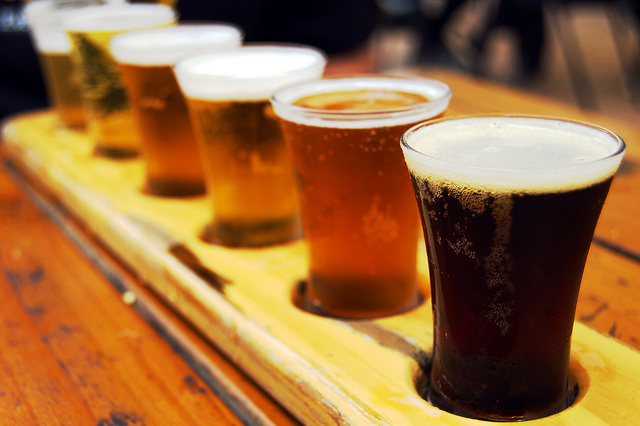 Image via theNerdPatrol
Beer-lovers rejoice! The Plattsburgh Brew Fest is bringing a whole host of beer, cider, wine, spirits, food and music to town on Saturday, August 4. Here are five fabulous reasons why we're excited about it…

1. Because You'll be Spoiled for Choice
There will be no shortage of tasty options on offer at the Plattsburgh Brew Fest, as some 40-plus vendors are expected to be on site. You receive 15 tasting tickets with admission, so you'll get to try some fabulous new flavours.

2. Because You'll be Treated Like a VIP
Want to really treat yourself? That's easy. Just purchase a VIP Ticket for Brew Fest you'll receive an extra hour of unlimited sampling during the VIP Tasting Hour. You'll also receive a 2018 Plattsburgh Brew Fest t-shirt, a commemorative Brew Fest tasting glass and 15 tasting tickets. VIP Tasting Hour showcases beers that have been brewed especially for the event, and you'll also get to vote for the best local brewer. VIP tickets cost $75.

3. Because it's Free for Designated Drivers
To ensure a safe and happy festival for everyone, designated drivers can attend the event for free.
It's a win-win for everyone!
4. Because it's Great Value
Regular admission tickets to the Plattsburgh Brew Fest are just $35—and for that, you'll receive 15 tasting tickets and a Plattsburgh tasting glass.

5. Because it's Happening at the Best Time of Year
The beginning of August is an amazing time of year to explore the Adirondack Coast. The weather is fantastic and you can try your hand at rafting, hiking, fishing, kayaking, canoeing, board paddling or windsurfing.

And after an exhilarating day exploring this gorgeous corner of New York State, you can make a beeline for the Best Western Plattsburgh, where you can take a well-deserved dip in Plattsburgh's only heated indoor pool. What better way to end a day of exploring the Adirondacks?