posted by:
Best Western Plus Plattsburgh
on:
September 2, 2020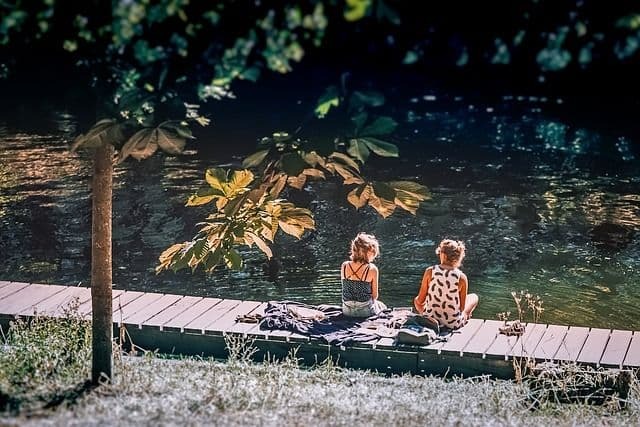 Image via ddzphoto
Labor Day weekend may look a little bit different this year, but that doesn't mean it can't still be tons of fun. There are plenty of activities you can do to fully soak up this last stretch of summer, whether you're socially distanced with a few friends or out celebrating with your family. Here are a few ideas!
HAVE A PICNIC
Pack up some sandwiches, snacks, and cold drinks, and head out to a pretty outdoor spot like Plattsburgh City Beach or Sailors Point Park for the day. A picnic can also be a unique way to support local makers, if you include items from neighbourhood purveyors. Pick up a bottle of wine from Adirondack Winery, some sweets from Rambachs Bakery and Fudge, and a Cornelia Reuben from 20 Below Deli.
GO CAMPING
There are quite a few campsites open right now in and around the Adirondack Coast, and camping makes for a great little overnight getaway. Check out the listings for site availabilities—we like Ausable Point for its excellent recreational activities including boating, swimming, fishing, and hiking.
VISIT A LOCAL SWIMMING HOLE
Is there a better way to spend a hot holiday weekend than by the water? The areas around Plattsburgh are filled with them. Christine Falls has two beautiful waterfalls that feed into a small, natural pool—a great spot for those looking for some privacy. Shanty Brook calls for a bit of a hike across the Sacandaga River, but the reward is worth it at this gorgeous swimming area. And then there's Split Rock Falls, where a number of waterfalls give way to a natural pool at the base, and offers some of the most scenic views of them all.
Another great way to elevate this year's Labor Day weekend is to book accommodations with Best Western Plattsburgh. Our New York hotel is pet-friendly, conveniently located, and has comfortable guest rooms and suites outfitted with thoughtful amenities to make your stay with us extra special. Our fitness center is now open daily, with some restrictions and protocols to ensure your utmost safety.