posted by:
Best Western Plus Plattsburgh
on:
October 26, 2018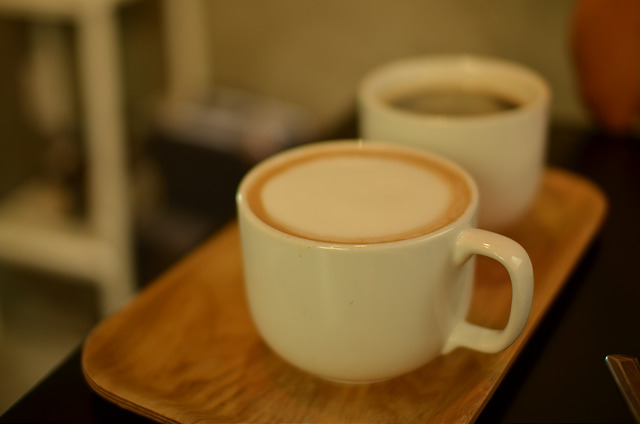 Image via stantontcady on Flickr
If you're like us, you enjoy a great cup of joe. Luckily Plattsburg has some amazing options to fuel your need for caffeine. We have nothing against Dunkin Doughnuts and Starbucks, it's just that sometimes it's fun to take in the local establishments. Check out our list of top picks – that won't latte you down.

Koffee Kat
At 104 Margaret Street in downtown Plattsburg, Koffee Kat offers a friendly, welcoming atmosphere and a variety of coffee beverages. This place is local to the core, and you'll taste that, cup by cup.

Chapter One Coffee & Tea
Located at the Plattsburg Public Library, Chapter One has a strong local following. With an array of coffee drinks and featuring teas and treats from Rulf's Orchard, including muffins, pumpkin cake, apple cake and cookies, it is sure to satisfy. Ask for their maple-whip for an extra special treat!

Quiche et Crepe
Parlez-vous francais (do you speak French)? This slice of France in Plattsburg earns five stars from the majority of patrons according to Yelp. A great destination for breakfast or lunch, this full-menu café offers Croque Monsieur, quiche and so much more. Coffee? You bet. Located at 164 Boynton Avenue.

Adirondack Coffee Roasters
This is not a dine-in establishment. Adirondack Coffee Roasters offers up beans for home (or commercial) brewing. Roasted locally, Adirondack is a great take-home option to help you remember great times had in Plattsburg. We recommend the Fireside Blend as the perfect medium…dreamy.
Bagel Pit
Located at 50 Margaret Street, the Bagel Pit offers bagels, coffee and more. Expect to see locals congregating as you ask for a dark roast with a "full house" of bagels. Delish.
The Best Western Plus Plattsburg is your base to explore all the caffeine creations Plattsburg has to offer. You'll enjoy the deluxe amenities including pet-friendly rooms. Start your day with the full, hot, complimentary breakfast every morning – including coffee (of course) and gluten-free offerings. Coffee lovers, unite!