posted by:
Best Western Plus Plattsburgh
on:
September 15, 2018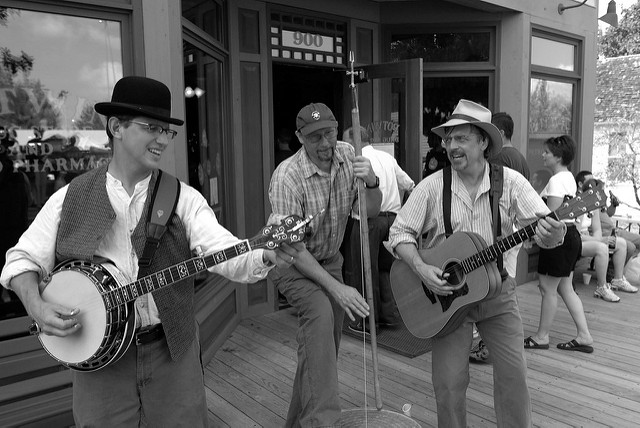 Image via Marion Doss on Flickr
Fall is truly a wonderful season in the Adirondack region. Of course, the foliage is spectacular, but it's also harvest and festival season. We've got three great suggestions to get you out into the festival landscape this autumn.
ORCHARDS
Orchards in the region are bursting with ripe apples at this time of year and so any visit should include paying homage to this crunchy, sweet fruit. Applefest takes place September 22nd at Spectacular Pavillion. With games, crafts, food, baked goods and more, it's a perfect outing for families and couples alike. Looking for a case of fresh apples? You'll find them here!
If u-pick is more your bag, then head out to one of the local orchards to pluck apples right off the tree. Orchards offer a variety of activities – so while you'll come for the apples, the petting zoos, cider donuts, or corn mazes will prove to be at least as entertaining.

LIBATIONS
Octoberfest celebrations often take top billing in the fall but the Adirondack Coast Wine, Cider, Beer and Food Festival is the ultimate festival of food and adult beverages. Now in its third year, the Festival includes samplings of local food, beverages, live music and more. Held at the Crete Civic Centre, it's a quick six-minute drive from the Best Western Plattsburg.

MOOSE (Yes, Moose)
September 22 & 23 the community of Indian Lake is hosting its 9th annual Moose Festival. The opportunity to see a majestic moose is spectacular indeed, and that is one of the key aims of this Festival. They've organized drives and hikes to get attendees into moose habitat. They've also organized loads of fun activities like a moose calling contest. Of course, there's also a wine sampling tent to keep those moose-calling vocal chords lubricated.

Located in the heart of the Adirondacks, the Best Western Plattsburg offers easy access to all of the best that the region has to offer. The large indoor pool offers the ultimate refreshment after a full day exploring the region.