posted by:
Best Western Plus Plattsburgh
on:
August 27, 2018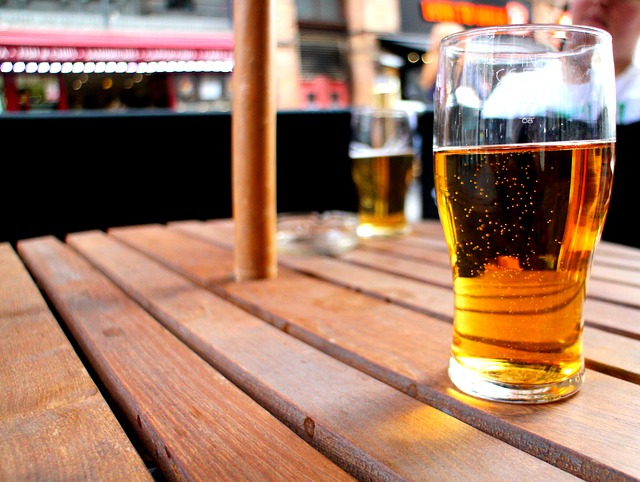 Image via Anbiist.
Plattsburgh is an hour south of Montreal, but this border town has a lot more to offer than just American goods. Drive south for a weekend and make the most of the last days of summer!

FRIDAY NIGHT WINE DOWN AT ELFS FARM WINERY AND CIDER HOUSE
Elfs Farm Winery and Cider House is a family operation offering some of the best wine and hard cider on The Adirondack Coast. Every Friday, sip on tasty drinks and listen to live music from 6 pm to 9 pm. There really is no better way to start the weekend than winding down with some friends, live music, free food, and of course, quality wines and ciders. If you can't make the Friday, there's an open mic brunch on Sundays from 10:30 am to 2:30 pm. If you're not convinced, taking a look at their menu should remove all doubt.

20TH ANNUAL THISTLE "LUMBERJACK REGATTA"
Get caught in the excitement of watching sailboats race head to head in three different races for a chance of winning an award. A short drive away from Plattsburgh, the Lumberjack Regatta is two full days of boat racing on August 25 and 26. Once the race is over, enjoy your time by Tupper Lake. The event is free and be sure to check for race times online.

PLATTSBURGH FARMERS' AND CRAFTERS' MARKET
Going to the market on a Saturday morning makes a great start to any weekend. Plattsburgh's Farmers' and Crafters' Market ends on October 6th, so be sure to check out the downtown market before it hibernates for the winter. The market runs every Saturday from 9 am to 2 pm, and every Wednesday in the summer from 10 am to 2 pm. Whether you want to taste local food or find a unique piece of jewelry, the market has it all. Be sure to check the Plattsburgh Farmers' and Crafters' Market Facebook to see if any special treats or live performers will be there!
For a full taste of Plattsburgh, consider staying at the Best Western Plus Plattsburgh, an established hotel in the community for more than 50 years. But with 126 newly renovated rooms, the hotel is anything but old. There's even the option to stay in a poolside room! For any Canadians doing a weekend getaway south, Best Western Plus Plattsburgh offers a promo code just for Canadians.
Take a break, head south, you never know what gems you will find in Plattsburgh – and be sure to plan ahead!