posted by:
Best Western Plus Plattsburgh
on:
December 2, 2018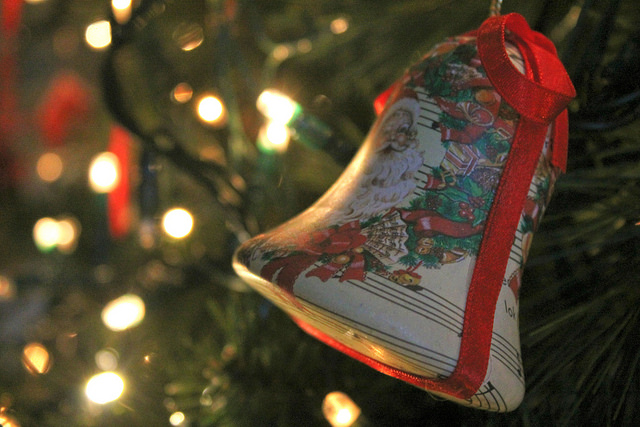 Image via Antonio Castagna on Flickr
We've officially entered the holiday season and it's time to get festive! Plattsburg has lots of great events and outings to take in the sights, sounds, scents and spirit of the season.
 
Downtown Plattsburg Holiday Parade and Tree Lighting
December 1st, be sure to make your way to downtown Plattsburg for the annual Holiday Parade. The event begins at 5:30 pm and runs until 9:30 pm. Hosted by the City of Plattsburg and the Strand Center for the Arts, this seasonal event is full of community favour. Following the parade, and a performance by Center Stage, the Strand Center for the Arts is hosting a Tree Lighting event with music by Taylor Lavalley and Friends. Tickets to the performance, are available online at the Strand Center.
 
Pancake Breakfast with Santa at Bechard's Sugar House
December 1st, from 9am-3pm, the man in red will be at Bechard's Sugar House for their annual Pancake Breakfast with Santa. This popular activity that includes face painting, a full breakfast and of course warm maple syrup! Bring your camera to capture a special moment with Santa! Bechard's is a short drive from the hotel (about 15 minutes).
 
Beartown Tree Farm
Opening for the season on December 1st, Beartown is the place to go to select a Christmas tree or to pick up a fresh, seasonal wreath; a kissing ball; or ornament.  A short 15-minute drive from Best Western Plattsburg, this wonderful outing will tickle your senses with the smells of fir and spruce.
 
Christmas Silent Movies and a Ragtime Orchestra
The evening of December 8th, try something entirely different, by joining the Peacherine Ragtime Society Orchestra at the Strand Center. You'll travel back in time to the early 1900s with its Christmas at the Silent Movies! This family-friendly event brings holiday-themed, black and white silent films to life with original historic orchestral scores. Tickets are required and can be purchased through the Strand Centre.
 
The Best Western Plattsburg is your base for Adirondack holiday festivities. With it's 126 newly renovated rooms and suites, the Best Western Plus Plattsburg offers you comfort and amenities for a relaxing stay. With microwaves and mini-fridges in all rooms, you can even enjoy late night snacking – just like Santa does.