posted by:
Best Western Plus Plattsburgh
on:
June 15, 2018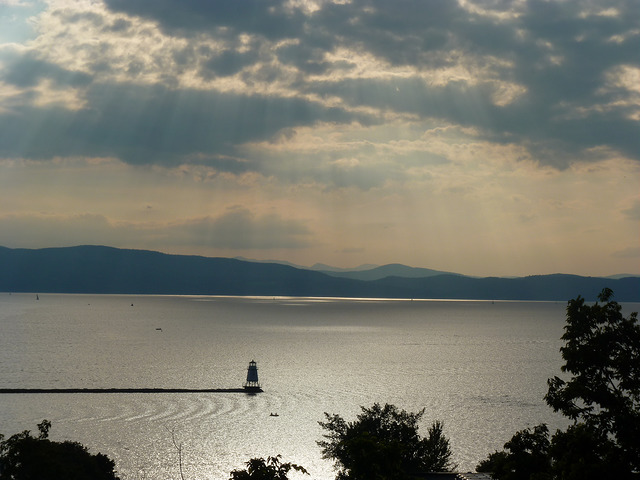 Image via nschouterden
The sun is out, the sky is blue, it's beautiful—and so is Lake Champlain!
 
When it comes to finding some sun in the fun, this glorious stretch of water is hard to beat. After all, Lake Champlain is the 13th largest lake in the US, stretching some 120 miles from north to south and boasting some 600 miles of pristine shoreline.
 
With Plattsburgh City Beach—one of the largest freshwater beaches in America—right on the city's doorstep, Plattsburgh is a great place to use as a base if you want to enjoy the waters of Lake Champlain this summer. There's also a great line-up of events planned for this summer around the lake. Here are a few of our favorites…
 
1. Champ Day
Forget Nessie: there have been hundreds of documented sightings of Champ, Lake Champlain's very own sea monster. Described as a creature with a long neck, thick body, 15-50 feet long, four fins and a long tail, it's important to keep your eyes peeled for Champ when you're at Lake Champlain. Head to Village of Port Henry's Champ Beach on July 15 to celebrate Champ Day. There'll be live music, food vendors, games for the kids, craft vendors and a classic boat rendezvous.
 
2. Ticonderoga Area Car Show
The 26th annual Ticonderoga Area Car Show is set to take place on August 8 at Ticonderoga Bicentennial Park. You can expect everything from a SuperWheels Qualifier Show to a police demonstration, food vendors and a hula-hoop contest.
 
3. Keeseville & Ausable Chasm Tour
There's a tour of Keeseville and Ausable Chasm planned for August 15. During the 19th century, both Keeseville and Ausable Chasm prospered as industrial villages. This is a great opportunity to talk a walk-and-raft ride through the "Grand Canyon of the East."
 
4. Trekonderoga Weekend 2018
Calling all Star Trek nerds! The 4th annual Trekonderoga Weekend in Ticonderoga is scheduled to take place on August 24 to 26. If you're a serious fan of the original series, this is the weekend for you. There'll be celebrity appearances, opportunities to dress up and plenty of prizes. Live long and prosper!
 
5. LCI Bass Open
Taking place on September 3 at Malletts Bay, this exciting one-day event with a guaranteed cash prize of $3,000 for first place. It's suitable for anglers of all abilities and it's a great opportunity to experience bass fishing at its best.
 
The Best Western Plus Plattsburgh is a great option if you're looking for a comfortable and affordable hotel for a summer getaway on Lake Champlain. An established hotel for more than 50 years, it offers guests 126 newly renovated guest rooms and suites with thoughtful amenities.