posted by:
Best Western Plus Plattsburgh
on:
August 14, 2020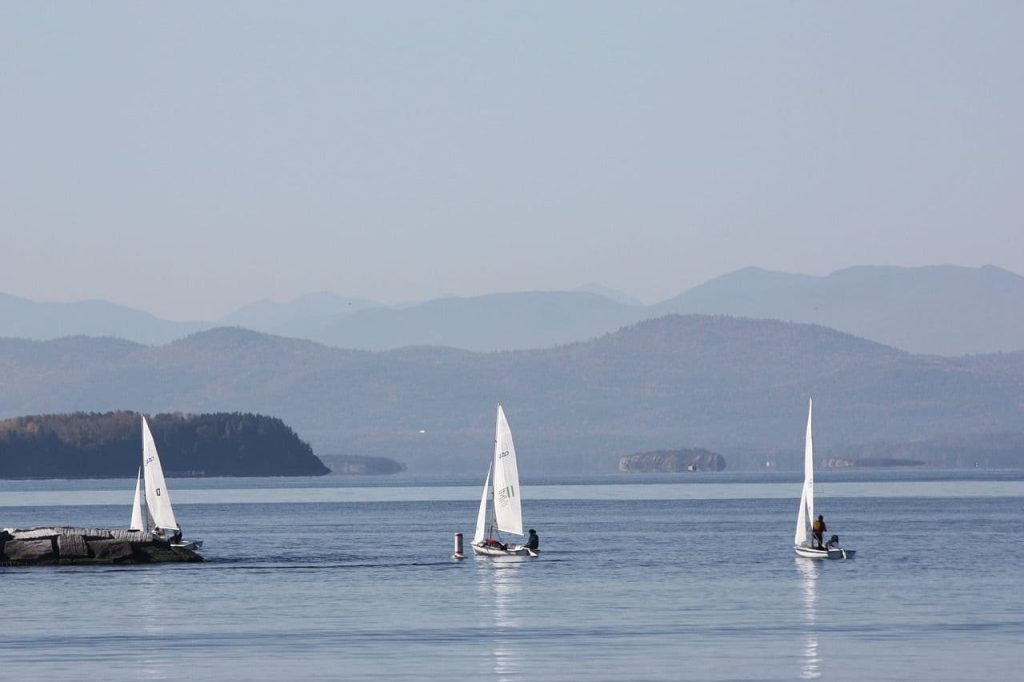 Image via kahern
As travel restrictions continue to remain in place due to COVID-19, we have a unique opportunity to take advantage of the incredible natural amenities that are right here in our own backyard. And, with its northeastern location nestled within the Adirondack Mountains, Plattsburgh offers plenty of ways to get outdoors and enjoy the beautiful bounty of the local area, while social distancing and taking as many safety precautions as possible.
BEACHES

Plattsburgh City Beach: Stretching out for nearly two miles and known to be one of the longest freshwater beaches in America, Plattsburgh City Beach boasts a beautiful sandy shore that looks out to Lake Champlain and Vermont's Green Mountains. The swim and recreational areas are currently closed, but the beach itself is still open for walking, picnicking, and taking in sweeping views.
Cumberland Bay State Park: At 350-acres, Cumberland Bay State Park provides an ample amount of space for social distancing outdoors. Located on the western shore of Lake Champlain, the park offers a large sandy beach, picnic grounds, and campsites. The campground is open if you want to enjoy an overnighter, and the water is also great for recreational activities like sail boating, fishing, and waterskiing.
HIKING

Point Au Roche State Park: Point Au Roche State Park is filled with a wonderful number of diverse trails, from nature paths that run through a variety of habitats and provide opportunities for spotting wildlife to hiking trails both well-maintained and left undeveloped, to biking trails. Make your way out to the cliffs for great views of Lake Champlain.
Ausable Chasm: One of the oldest natural attractions in the United States—and a top tourist attraction for Plattsburgh visitors—Ausable Chasm is a uniquely-carved canyon made out of a 500-million-year-old rock. The popular Riverwalk is now open, where you can embark on an exciting excursion that takes you all the way down into the chasm and along the river level. At the moment, admission is by reservation only and all tours will be private. Tour guides keep at least six feet from the group and are required to wear a mask.
BOATING

With its proximity to Lake Champlain, boating is a hugely popular activity in and around Plattsburgh. If you have your own vessel, there are plenty of launches located at spots like Point au Roche State Park and Wilcox Dock. For rentals, Boatworks offers a wide variety of options to choose from.
OUTDOOR PATIOS

Aleka's Restaurant: A local favourite for nearly a decade, this Mediterranean-inspired eatery opened its street-side dining in June. Enjoy fine wine and dishes like falafel, homemade hummus, and Aleka's famous Greek salad. There are plenty of delicious options for vegetarians, too.
Butcher Block: A Plattsburgh mainstay for more than 40 years, Butcher Block is known for its fresh seafood and hand-cut beef. The restaurant has expanded its patio seating to make room for social distancing.
Right now, Best Western Plattsburgh is offering a special three-night stay promotion at our New York hotel. Book your stay with us for a relaxing staycation—and be sure to take a look at our beautiful poolside accommodations that feature amenities including a coffeemaker, mini-fridge, and a patio looking out at the pool, which is now open. Get in touch to make your reservations today.