posted by:
Best Western Plus Plattsburgh
on:
July 23, 2018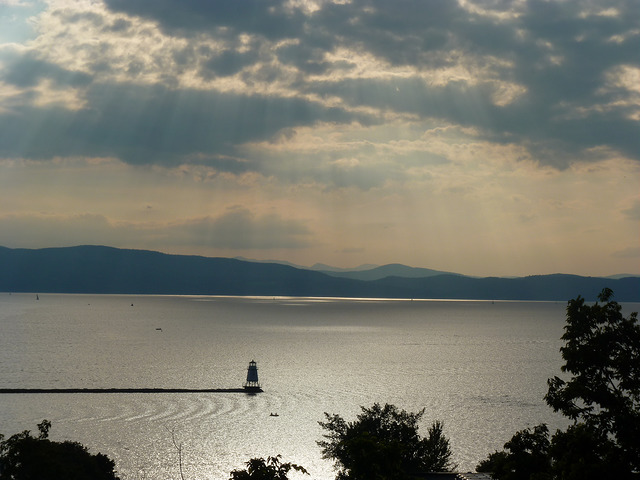 Image via nschouterden
During the warmest months of the year, water takes the spotlight in this gorgeous part of the world–and how could it not? Lake Champlain reaches 120 miles north to south, boasting nearly 600 miles of glittering shoreline. Add to that a multitude of rivers and streams to explore, and you'll understand why this region is so popular with water-lovers.
 
1. Be a Beach Bum
Breathtaking beaches stretch along Lake Champlain's gorgeous shores. Whether your perfect day at the beach includes exploring nature trails, jumping into volleyball games, or soaking up the sun on the sand, you'll experience mesmerizing views of the wondrous New York Adirondacks and Vermont's mountains. Local favourites include Plattsburgh City Beach and Ausable Point State Park.
 
2. Grab a Paddle
What better way to appreciate the Adirondack Coast's beauty than from the seat of a canoe or kayak – or from a stand-up paddleboard? Three rivers – the Saranac, Ausable and Great Chazy – flow into Lake Champlain, offering a wide range of paddling opportunities. This is a great place to explore pristine wetlands, marshes and mountain lakes. Make sure you check out Baggs Landing, where you can rent all the equipment you need before you head out on your water adventure.
 
3. All Aboard
As one of the top pleasure cruising lakes in the US, Lake Champlain offers boaters extraordinary views and attractions, like historic forts, charming lighthouses and quiet beaches. Sailors favour our consistent winds and our naturally deep bays and inlets, which provide optimal anchorage and protection.
 
If you're looking for fun on the water this summer, the Best Western Plus Plattsburgh is a fabulous accommodation option. An established hotel for more than 50 years, it offers guests 126 newly renovated guest rooms and suites with thoughtful amenities – which is just perfect after a day on the trails or rivers.