posted by:
Best Western Plus Plattsburgh
on:
October 6, 2021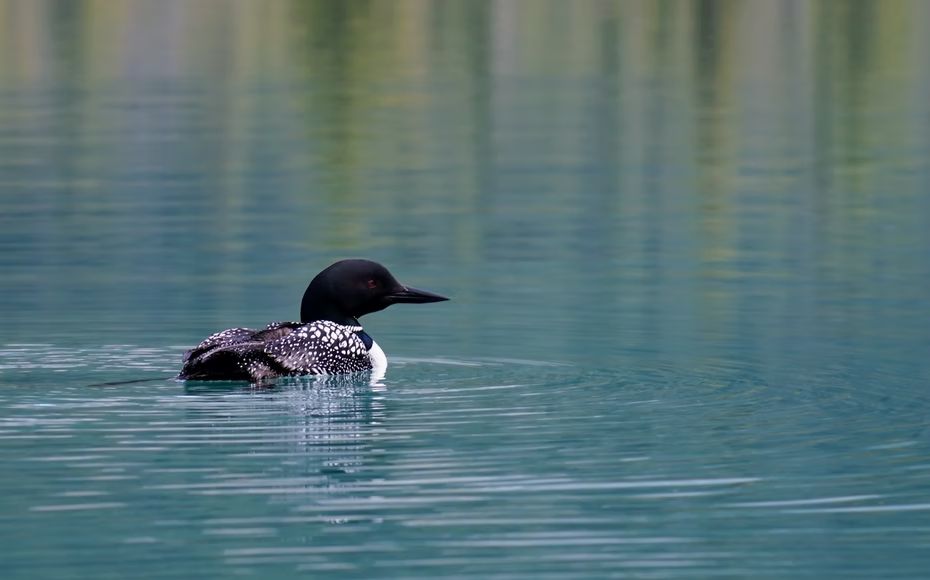 Image via Kevin Crosby
Paul Smith's College VIC in Paul Smiths, New York is hosting their annual Adirondack Loon Celebration this October.
Taking place on Sunday, October 10th from 9:00 am until 4:30 pm, this one-of-a-kind event is not to be missed.
The 2021 Adirondack Loon Celebration will be held on the Paul Smith's College VIC Campus, located roughly one hour from Plattsburgh. This campus is home to the Adirondack Loon Center, which is a national leader in Adirondack loon research and conservation efforts. The 2021 celebration gives guests of all ages the chance to learn from the Center's expert staff members and participate in some fun activities.
The day kicks off at 9:00 am with a field trip to visit the loons. The field trip will last approximately three hours and will allow you to see these beautiful birds in person.
After an hour break for lunch, the Adirondack Loon Celebration will resume at 1:00 pm, with guests visiting the Adirondack Loon Center to learn all about these native animals. There will be children's crafts, games, and activities, including face painting and balloon animals courtesy of Penelope the Clown.
There will also be a "Lila Loon" scavenger hunt for the young ones, a raffle to win a Hornbeck Loon Canoe, an arts and crafts station where you can decorate a loon gourd, and a photo contest.
Food will be provided by Mac's Mobile Diner and beer by Hex and Hop.
Other special events include a Loon Calling Contest, a presentation by Dr. Jim Paruk, the raffle drawing, and finally, live music performed by Dan Berggren and Tyler Dezago.
As you can see, there is no shortage of events and activities at this year's Adirondack Loon Celebrated hosted by Paul Smith's College VIC.
Please note that space for the event is limited and pre-registration is required.
If you're going to be in Plattsburgh on October 10th, then we suggest going on a day trip to Paul Smiths and taking part in their annual loon celebration. And if you need a place to stay during your trip, we'd love to have you at the Best Western Plus Plattsburgh.