posted by:
Best Western Plus Plattsburgh
on:
February 10, 2020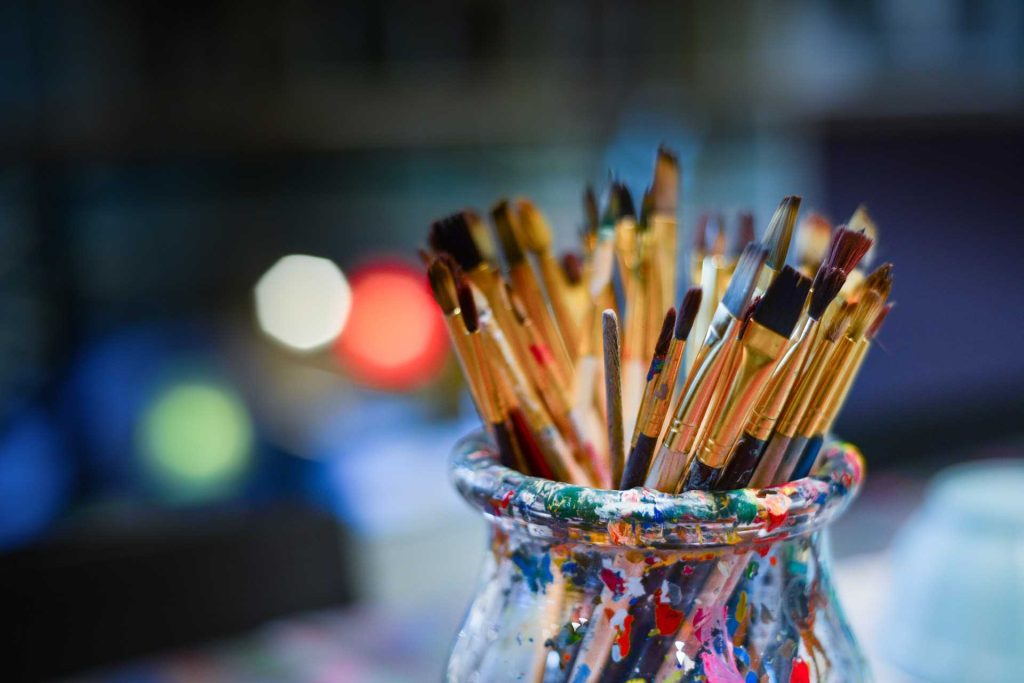 Image via Skitterphoto
The Strand Center is a hub for all things arts and culture in Plattsburgh, from live music and theatre to visual art. Next month, galleries located within the Center plays host to a couple of stunning and vivid exhibitions featuring renowned Indigenous artist David Kanietakeron Fadden and multifaceted painter Judy Guglielmo.
INDIGENOUS REFLECTIONS
Showcasing some of David Kanietakeron Fadden's works from 2000 to present day, Indigenous Reflections is a career retrospective of sorts for the New Yorker. Fadden was born in nearby Lake Placid and raised in Onchiota. He received some formal art training at school but learned most of his technical skills from his family. His mother, Elizabeth, is a wood sculptor, and his father, John, is an illustrator and painter. His grandfather, Roy, is the founder of the Six Nations Indian Museum of Onchiota, New York, and helped nurture Fadden's area of expertise: images of Native Americans, particularly the Kaniehkehaka (Mohawk) people. Fadden's paintings are vivid and colorful, frequently employing a mosaic style of expression. He prefers the use of acrylics and avoids projecting the stereotypical stoic images of Indigenous people onto his work, choosing instead to explore the emotional life of his subjects. Fadden often creates portraits of Native people engaged in laughter. Much of his work also illustrates and aims to help bring awareness to many contemporary political issues affecting Indigenous populations today. The exhibition takes place at the Strand's Main Gallery from February 7 to February 28.
JUDY GUGLIELMO
Each month, the Strand exhibits the work of a different artist in their Gallery Cooperative. This February, the featured artist is Judy Guglielmo. Her current medium of choice is watercolor, although she has worked extensively with a wide variety of media including clay, stone, oils, acrylic, pastels, pen and ink. She has also developed and refined her skills in pottery making, photography, printmaking and stone making. Collectively, her diverse experiences have provided the artist with a well-rounded approach and a discerning eye.
"At this point in my life, I feel most comfortable with watercolor but I have been experimenting most recently with acrylic," Guglielmo said in a statement. "I love the free flow of the watercolor medium, the non-labored expression I achieve as I capture a mood. There is always an element of surprise when I paint with watercolor and because of this I try not to get too detailed in my work. I find myself happiest with a finished piece if I 'leave something out'—a piece of the puzzle that the viewer needs to fill in. Acrylic offers me the opportunity to work in strong colors and larger paintings." Her vibrant work is on display throughout the month of February at the Strand Center Community Gallery.

Make sure to add the Strand Center to your itinerary while visiting Plattsburgh. While discovering great art and artists in the city, you'll need wonderfully comfortable accommodations that guarantee you a restful sleep so you will be ready for your next adventure. Consider a stay at the Best Western Plus Plattsburgh where your room or suite will be spacious, offering guests fabulous perks such as free high-speed Wi-Fi, cable TV, convenient kitchen appliances and more. Look no further for impressive onsite amenities which include two restaurants: The Ground Round Bar & Grill serves up classic all-American cuisine, and the Ninety Nine Restaurant offers a New England-style menu. Take advantage of our heated indoor pool, fitness center and games room to further enhance your stay experience. Make your reservations with us today!